Empowering
Research projects
Collected data sets
Supporting world-class research for:
Harvard University

Carnegie Mellon University

UCLA

Max Planck Institute

University College London

La SNCF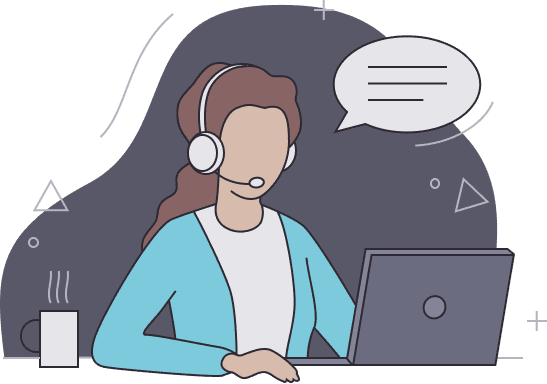 Have questions about your project or want a webinar?
Meet a Labvanced expert for free
What is Labvanced?
Record Complex Behavior with Simple Design.
Testimonials
"The possibility to run the same experiment with different groups and the automated randomization was very helpful for us. I also liked the possibility of password-protecting the experiment, which allows us to directly invite the participants which we would also invite in-lab."

---

Dr. Katrin Starcke

Berlin University of Applied Sciences

"For those who are very conservative or not convinced of the power of Labvanced: just try it! It is so easy to set up a small study and send it to a handful of pilot subjects. Just try it out, it is fun to see the data come in so quickly."

---

Dr. Malte Woestmann

University of Luebeck

"It's very rewarding once you have the gist of it. It's kind of a little bit like magic after some time. It takes some time to get to this point but once you are there, then it's really very nice and very satisfying."

---

Prof. Alexander Edeling

KU Leuven
Use Cases
Students
Students love using Labvanced because of its user-friendliness, the great customer support we offer, and the time it saves them from learning a coding language. Joining the Labvanced community helps students get one step closer to completing their theses.
Single Researchers
From presenting stimuli to tracking reaction times and eye movements, Labvanced makes online studies faster and more insightful for professional researchers. This helps them to finish projects sooner and accelerate their careers.
Research Groups
Labvanced can greatly improve research and teaching of whole departments. Each researcher can run their own study or collaborate with other members during study creation. Also, Labvanced is a great tool to teach students experimental design in a hands-on fashion.
---
---
---
---
---
"I contacted the Labvanced support through LiveChat and Email several times and all I can say about the Labvanced support team is that it's incredibly fast, easy to reach and solved all my problems so far.""
---
Dr. Mireia Marimon
University of Potsdam
FAQ
Answers to your most important questions
Can I use Labvanced for free? Are there limitations?
Yes, you can use Labvanced completely for free but of course there are some limitations. Experiment creation will be unlimited and without any restrictions as long as you do not use more than 300MB of storage space. You can test-record as much as you want, but online recordings are limited to 10 subjects (data sets) per month. Further recordings will then be locked, but they can be unlocked for a fee. Joint experiment creation/collaboration and external data storage are not available in the free version, and study imports are limited to Labvanced studies/templates only. In short, you might be able to use it completely for free if you have more time (a few months) for the data collection or only need a very few subjects. Otherwise, the free version is a great way to familiarize yourself, before making a decision to buy a single or group license. There are also special discounts for Bachelor and Master students! Find out more about our pricing.
How can I be sure that the platform is capable of creating my experiment?
We are 99.99% sure that the answer to this question is YES it is possible because we have almost never seen a paradigm that cannot be realized with our system. Importantly, our Sample Studies Page provides you with over 30 complete paradigm studies, feature demos, and other resources that you can directly use/import to find out if your idea is workable with our system. Even more studies and resources are available in our Public Experiment Library, filled with hundreds of previous studies from other researchers. This will give you a good idea of the flexibility of Labvanced and the range of studies that are possible to create. If you have checked that and are still not sure if your idea can be accomplished with Labvanced, just reach out to us via the Live-Chat. We are always happy to help!
Can Labvanced staff help me create my study? What level of support can I expect?
First and foremost, we try to help every user be successful in building their study, irrespective of the license they have. That said, the main portion of study creation must (in most cases) be completely carried out by you. If you want us to build it for you, it will incur additional costs of 50 Euro/hour of work we put into it. Furthermore, it is important to mention that the general level of support we can provide also depends on your commitment to us, i.e. the type of license you have. We will try to help all users by answering the Live-Chat requests and emails, but at times when we are busy, we have to prioritize based on user licenses. For instance, for group license owners, we give free bi-yearly consultation sessions, and in general we try to fix problems for them by actively supervising studies and logging into their experiments if required. This cannot be done for all users at all times.
What makes Labvanced different from other online platforms?
The main strength of our platform is the simultaneous combination of user-friendliness and offering powerful technological features. Labvanced is built around concepts and terminology of experimental psychology, so it will be especially easy for psychologists to pick up on how things work. Furthermore, we are a team of technology enthusiasts, committed to pushing the boundaries of what kind of online experiments are possible. The best example of this is our self-built webcam eye-tracking technology, with an improvement of 300-400% in accuracy compared to existing technologies like Webgazer.
Where do I find publications/previous work using Labvanced? How can I cite Labvanced?
We try to stay up to date regarding people citing our platform, and we are nearing a total of 100 citations from peer-reviewed journals! However not every work is published and some people also forgot to cite us in the past. A recent overview of citations mentioning Labvanced can be found here (please let us know if we missed your study/publication on the list). There, you will also find a publication that can be used to cite us / Labvanced as a platform. Even more importantly, we are currently preparing two new manuscripts (expected publication dates are Q4 2022 and Q1 2023). These two important studies will review all of our platform's features and our cutting-edge eye-tracking technology, respectively. Stay tuned for more information coming soon!
Get a free license and use 10 recordings / data-sets per month.
Previous Grants and Sponsorships
Want to get useful updates about new features and our roadmap?